13th July 2022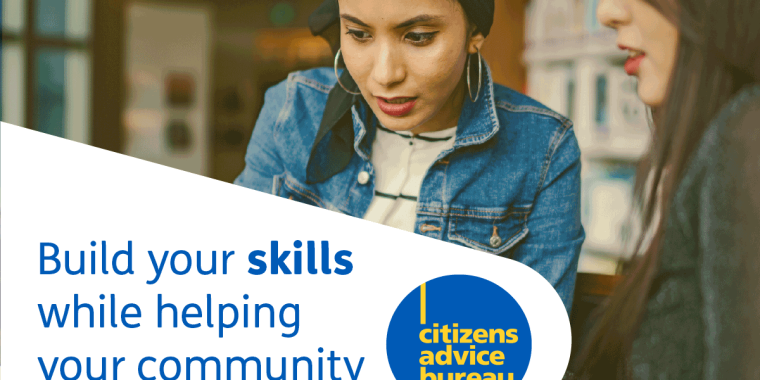 The benefits of volunteering are well documented – both to the individual and local community – including providing a sense of purpose and helping local people to improve their position.
As a registered charity, Clackmannanshire Citizens Advice Bureau (CAB) relies on the work of volunteers to provide its general advice service and has a fresh intake each year to keep pace with growing demand from clients.
The last two years have been particularly challenging for citizens and volunteers alike, but the CAB has been able to continue to support people thanks to the dedication of a great team who have been described as, "so, so helpful".
In the year to March 2022, Clacks CAB helped 5,978 people with more than 30,000 separate issues, securing £2m in client financial gain across benefits, debt & money, energy savings, housing and more.
And the cost of living crisis has seen unprecedented requests for things like food parcels and fuel vouchers, as Gillian Burgan, Clackmannanshire CAB's Training and Volunteer Development Coordinator explains:
"Whether receptionists or advisers, our volunteers are very often the first point of contact for people facing immense difficulties and take enormous pride in being able to offer practical solutions.
"You don't need any special qualifications to volunteer, but it definitely helps to be a good listener, open-minded and non-judgmental. Everything else is provided as part of our training and mentoring scheme, which not only equips people to deliver face-to-face, phone and email advice, but can set them on the path to paid employment if that's their aim."
As with all paid advisers, volunteer advisers are trained for a minimum of six months to rigorous national standards and have access to Citizens Advice Scotland's AdviserNet system to consult all manner of up-to-date information.
Further details on volunteering roles and the application process are available at https://www.clackscab.org.uk/volunteer
The 2022 volunteer intake will be from 22nd August, but the CAB is encouraging people to come forward now for an initial chat ahead of an informal recruitment process in summer. Call them on 01259 219404 or email bureau@clackscab.casonline.org.uk
Clackmannanshire CAB's volunteer recruitment and development programme is supported by The Robertson Trust.