20th October 2020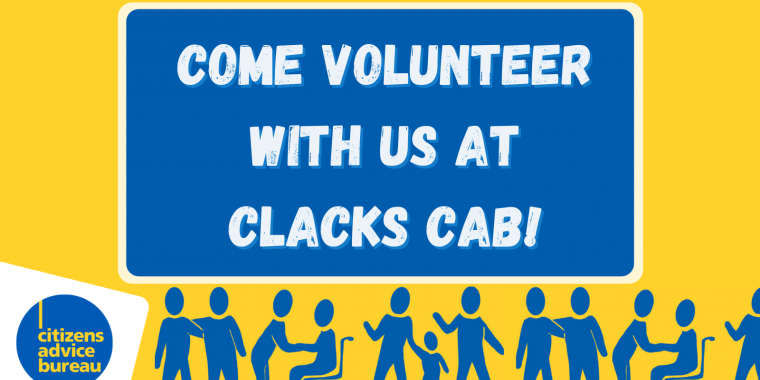 Are you:
A good listener?
Good at working in a team?
Open-minded?
Prepared to commit around 4 hours a week?
And would you like to:
Use and improve your existing knowledge and skills?
Help your local community?
Gain valuable skills & experience?
Then you could be the next addition to our volunteer team!
We are looking for new volunteer advisers. No special qualifications or experience is required as we will provide you with the training to do the role. We will put you through an accredited training programme by Citizens Advice Scotland that will give you the skills you need to be a volunteer adviser. The training will be delivered through online distance learning and training sessions in the bureau (all adhering to government COVID guidelines).
Being an adviser is a varied and very rewarding role – you will be making a real difference to people's lives. Here is some previous feedback from volunteer advisers:
"The team were so welcoming and someone is always available to provide guidance & support"
"The training was great! I've learned so much & can now use this to help people in Clacks by giving advice through the general services"
"I really feel like in the time I volunteer I can make a difference in my community"
Volunteers are a crucial part of any Citizens Advice Bureau and our community needs you now more than ever.
We are aiming for the training to begin in November.
A volunteer application pack is attached at the bottom. If you would like a copy of this in Microsoft Word format, please contact bureau@clackscab.casonline.org.uk.
If you would like to discuss volunteering with us further, please don't hesitate to contact us on 01259 219404.