23rd November 2020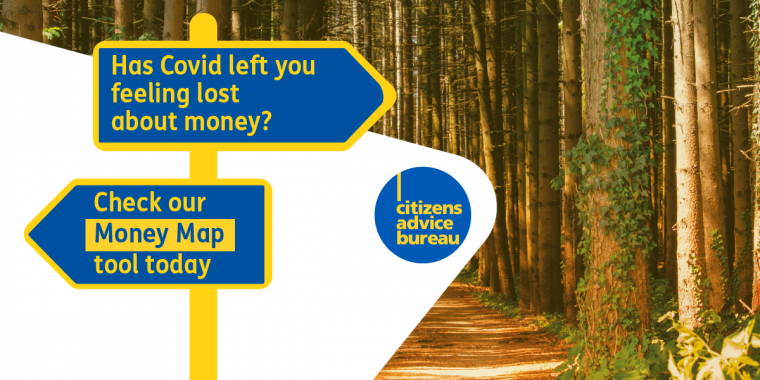 Today is the launch of Citizen's Advice Scotland's new online Money Map tool, designed to help people who are struggling with their finances.
New research for Citizens Advice Scotland has revealed that almost half of people in Scotland have run out of money before payday since Covid-19 restrictions began. This shows how important it is that we make sure that we are receiving all financial entitlements and maximising our income as much as possible. That's why the Money Map tool has been created.
What is the Money Map Tool?
The Money Map tool brings together all the options for how anyone can improve their income and cut their living costs through areas such as:
Housing
Benefits
Grants
Energy bills
Budgeting etc.
The tool will direct you to online sites where you can access accurate information on these options from trusted sources.
How can I use it?
The tool is available from 10am today at www.moneymap.scot. You can tailor the tool to give you information that is relevant to your circumstances.
What can I do if I have questions?
This tool has been created as an online, self-help guide. If you have any questions at all or are in financial debt, we encourage you to contact us on 01259 219404 or email us for free, confidential and impartial advice and support.