20th May 2021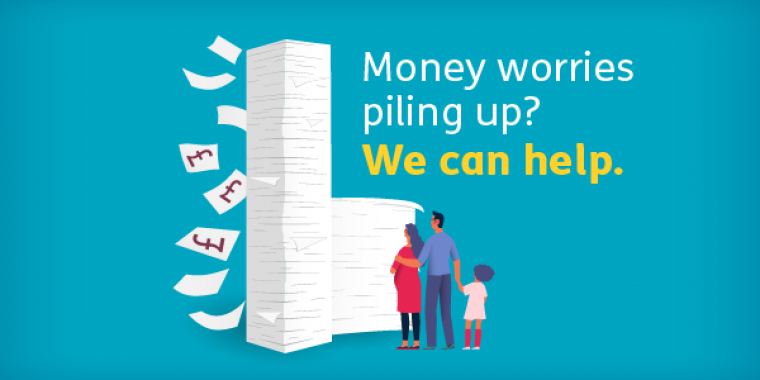 The Money Advice Matters campaign ran nationally from Monday 31st May to Friday 11th June 2021. Here at Clacks CAB, we were delighted to be taking part in this campaign.
What is the campaign?
Money Advice Matters aims to raise awareness that the Citizens Advice network is here to help people with their money worries. Our advisers will talk through options, check for ways to increase income and make a plan.
Our advisers regularly provide advice on what to do when struggling with bills, arrears and debt issues. The negative economic impact brought on by the COVID-19 pandemic has made it more important than ever to seek free, confidential and impartial advice on your money worries, especially if you're living on a reduced income and struggling to meet the costs of living.
In recent research undertaken by CAS in 2020, 40% of clients who sought advice from CAB between April –September 2020 said they should have contacted the service sooner.
We would like to encourage anyone who has money worries, to contact us as soon as they can. Our advisers are here for you and will help you through the process.
We will be campaigning on our social media using the hashtags #MoneyAdviceMatters and #CASMoneyMap. Please share any posts you see and let friends and family know. Follow us on Twitter and Facebook to keep up to date.
We will also be putting up posters throughout the local area so if you see any, please send us a picture.
If you work for a local organisation, it would be great if this information could be shared with staff and volunteers as well as on the organisation's media channels.
How can I get advice?
You can contact us on 01259 219404 or www.clackscab.org.uk/contact-us to speak with one of our advisers. Our advice line is open Monday to Friday, 10 – 3.
CAS have also created a useful online tool called Money Map which can help identify ways to maximise your income and reduce your bills. This is available at www.moneymap.scot.
There is also lots of advice available online at https://www.citizensadvice.org.uk/scotland/
Where can I get more information?
If you would like more information on the campaign or would like to get involved, please contact Jennifer at Jennifer.kean@clackscab.casonline.org.uk.