Energy help for vulnerable groups
22nd June 2022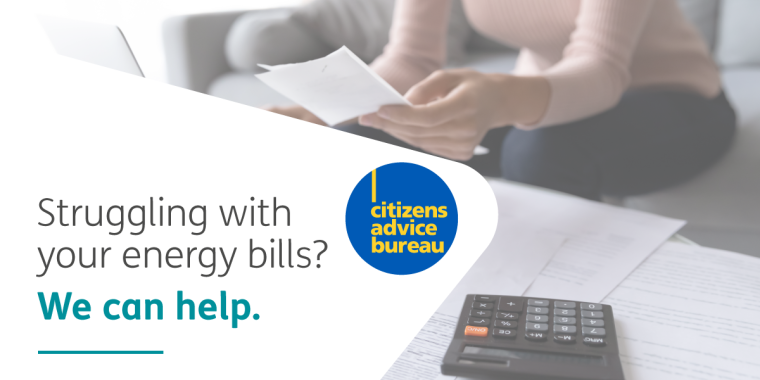 Clackmannanshire Citizens Advice Bureau has received a fresh injection of funding to provide vital energy advice to vulnerable households over the next two years.
The charity is one of ten Scottish bureaux being funded by SGN, which maintains Scotland's Gas Network, to run the Safe and Warm Advice Service to tackle fuel poverty and address carbon monoxide safety issues, with a particular focus on asylum seekers, minority ethnic groups, travellers and the digitally excluded.
Increasing energy bills is putting household budgets under immense pressure and the new service aims to help vulnerable Clacks customers to use energy affordably, efficiently and safely where they might otherwise struggle.
Clackmannanshire Citizens Advice Bureau Managing Director, Jonny Miller, said, "We have a strong track record in delivering energy projects and this additional funding will allow us to take our expertise into the heart of our most vulnerable communities.
"Addressing carbon monoxide safety issues is central to the project and we hope to work with a range of partners to deliver awareness sessions that will hopefully avoid the tragic events that can happen when people don't know the dangers of this largely undetectable killer."
Maureen McIntosh, Head of Customer Experience at SGN, added:
"We're extremely excited to be working with Citizens Advice, one of the most well-known, highly regarded, and trusted advice organisations. We know this partnership is going to make a huge difference to communities across Scotland. With the cost-of-living crisis, this support is more vital than ever to keep those households and families most in need safe and warm."

Edana O'Donnell joined the Clacks CAB team in spring to deliver the dedicated service, which is free and confidential and includes help with:
benefit entitlement checks and referrals to the Warm Home Discount
registering on the relevant Priority Services Register
raising awareness of the dangers of carbon monoxide (CO) poisoning
CO is known as the "silent killer" because it's invisible and has no smell. CO can be produced from any carbon base appliance including gas cookers, gas fryers, gas barbecues, Calor gas heaters, paraffin heaters, etc. The main signs and symptoms are headaches, breathlessness, dizziness, collapsing, nausea and loss of consciousness.
Edana can be contacted at the bureau in the usual way on 01259 219404 or by email at bureau@clackscab.casonline.org.uk Monday-Friday, 10-3.