20th July 2023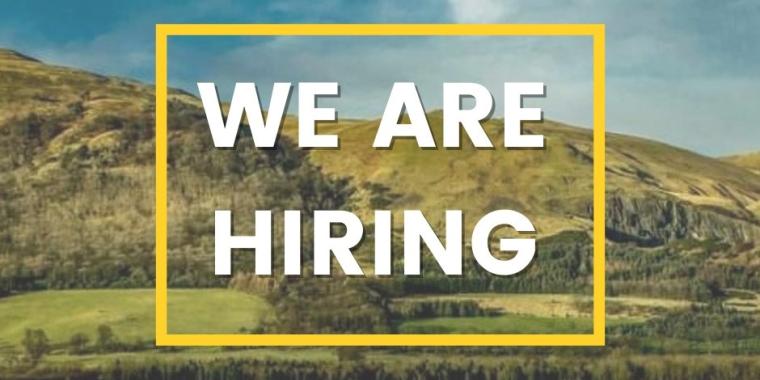 We are hiring for the following role:
Job Title: Help to Claim Adviser (UC)
Location: Clackmannanshire Citizens Advice Bureau (Homeworking following initial training)
Hours per week: 17.5 hours per week. Working pattern Monday – Wednesday (21hrs week 1) and Monday and Tuesday (14 hrs week 2) 11am – 6.30pm with 30 minutes unpaid lunch Break
Salary: £21,000 - £24,500 per annum pro rata (commensurate with experience)
Closing Date: Wednesday 2nd August 2023 by 4pm
Interviews: TBC
About the job
Clackmannanshire Citizens Advice Bureau, based in Alloa, is an independent and innovative advice organisation providing holistic advice to the residents of Clackmannanshire across 7 locations in the county. We currently have 27 paid staff and 19 volunteers who provide a wide range of services, across our projects.
We have been delivering a valuable, high level service to the community of Clackmannanshire for over 50 years. We have accreditation in Type III advice by Scottish National Standards for advice providers (SNSIAP) in the areas of Housing, Debt and Benefits
Benefits of working with Clackmannanshire Citizens Advice Bureau are, annual performance related salary increases, 5% employer's pension contribution plan, free membership of an employer health plan and a retail perks scheme. Holiday entitlement for full year is 39 days leave including public holidays with the ability to buy and sell annual leave. Flexible working scheme including some home working and flexible starts finish times
The Citizens Advice network in Scotland has been delivering a comprehensive, enhanced support service called Help to Claim, introduced in April 2019, providing the advice and support people need to submit their claim for Universal Credit and support them through to their first payment.
Clackmannanshire Citizens Advice Bureau is looking for a client-focused individual with experience of providing specialist level advice, to join as a Help to Claim Adviser (UC) and to help ensure clients get the support they need. This includes supporting with online forms, the evidence required, telephone and web chat and Video link.
The successful candidate must be able to demonstrate relevant recent experience and knowledge of the welfare benefit system including Universal Credit, however do not require to be a trained adviser but a knowledge of generalist advice would be an advantage . Applicants should also demonstrate strong oral and written communication skills, be well organised and be proficient in using a range of IT tools to carry out their work, including case recording systems, Microsoft Office, benefit check programmes and be able to make and manage benefit claims.
Consideration maybe given to individuals who do not meet the full requirements of the post but who could be trained in a reasonable period of time, this will be offered at the entry level salary.
Committed, results-driven and supportive to the needs of others, the successful applicant will be able to work both on their own initiative as well as part of a team and must be willing to follow and develop agreed procedures.
This is a unique opportunity to give citizens access to free, impartial and confidential advice helping them to make informed decisions, whenever they need it and however they choose to access it.
How to apply
For further details and information on how to apply, please click here.