24th May 2023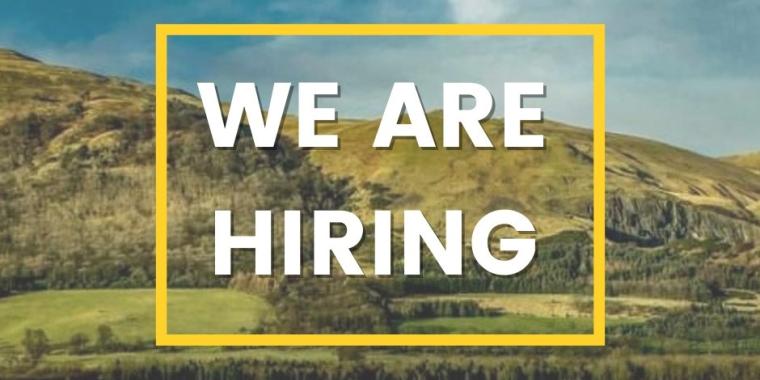 Role: Administration Officer (Finance and HR)
Salary: £20,500 - £25,500
Hours: 21 - 35 (negotiable)
Type of Contract: Permanent
Location: Clackmannanshire CAB
About the job
Clackmannanshire Citizens Advice Bureau, based in Alloa, is an independent and innovative advice organisation providing holistic advice to the residents of Clackmannanshire at the Bureau premises and outreaches at various partner locations. We have been delivering a valuable, high level service to the community of Clackmannanshire for over 50 years, dealing with issues including benefits, debt, energy and housing. Last year we dealt with over 33,000 issues. We currently have 27 paid staff and 25 volunteers working to deliver the general advice service and our projects and as Board members.
All bureaux are members of Citizens Advice Scotland (the Scottish Association of Citizens Advice Bureaux), and as such must meet specific conditions of membership related to standards of service and other matters. Each operates as an independent charity. This Bureau is a limited company as well as a registered charity, governed by a board of directors/trustees.
We offer additional working benefits, such as 5% employer's pension contribution, free membership of an employer health plan, annual performance related salary increases, a flexible working scheme, ability to buy and sell annual leave, an e-bike loan scheme and a retail perks scheme.
This is a new role which offers an exciting development opportunity for the right applicant. You will work as part of a dedicated team providing support to the finance and HR functions of the Bureau. Working closely with the Finance and Personnel Officers you will ensure that we maintain high standards in administrative and financial processes. The Administration Officer will ensure that finance processes are accurate and that tasks are completed on time and that HR systems work effectively and staff and line managers are supported. The post holder will also assist with other resource management activities. This is an evolving role therefore responsibilities are expected to change as it develops.
We are looking for a self-motivated, conscientious individual who has attention to detail, excellent organisational skills and ability to act with confidentiality and discretion. They should be able to demonstrate relevant experience but training can be provided for a candidate with the required skills and attributes.
How to apply
The application documents can be found here
You can also obtain an application from and return all applications to, eleanor.penman@clackscab.casonline.org.uk.
If you feel that you have the potential for the role, but lack the relevant experience, we may consider recruiting someone with excellent potential and providing relevant training, if you wish to have an informal discussion about the role then contact Eleanor on 01259 226744.
Please note that the post is subject to the disclosure of criminal history information and/or credit/Disclosure Scotland checks.
Equality & diversity monitoring
To help Clackmannanshire Citizens Advice Bureau monitor equality and diversity statistics please return the Equality & Diversity Monitoring Form separate from your other application documents by emailing it to: jonny.miller@clackscab.casonline.org.uk.