9th June 2023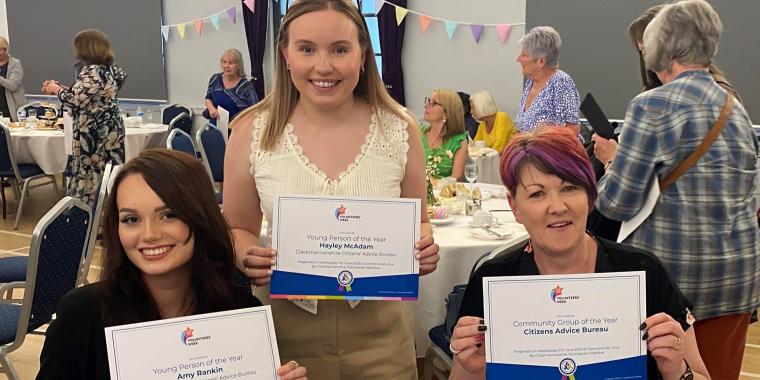 Our team were delighted to attend CTSI's Volunteer Awards Ceremony on Wednesday 7th of June at the Alva Cochrane Hall. We were nominated for the following awards:
- Young Person of the Year (Amy, Hayley and Zoe)
- Community Group of the Year
Although we didn't win this time, we are immensely proud that our amazing Volunteers have been recognised for their hard work providing advice and support to those within our local community.
This was a great end to Volunteers' Week (1st of June - 8th of June).
If you'd like to join an award nominated team, we would love to hear from you! Contact us on 01259 219404 or via email (bureau@clackscab.casonline.org.uk)
Image: Our nominees Amy and Hayley, alongside our Volunteer Co-ordinator, Gillian